Are you looking for an easy way to revamp and elevate your dining table?
Captivate your guests during a dinner party with this amazing Bloom Napkin Folder!
This reusable napkin folder forms an elegant flower bud that sits incredibly on a vase, plate, or table!
Craft any flower you desire such as roses, tulips, and calla lilies, and add the elegant decor to your table!
Make your loved ones or guests feel welcome by taking your table to the next level using this amazing Bloom Napkin Folder!
Easy 3-Step Folding Method!
Do it like a pro by simply folding the paper napkin into a triangle and insert it in the center bud and rotate to form a flower!
It functions as a table decoration and a napkin holder at the same time!
Add a dash of elegance to any table set up by placing this napkin folder on a plate, champagne glass, or vase!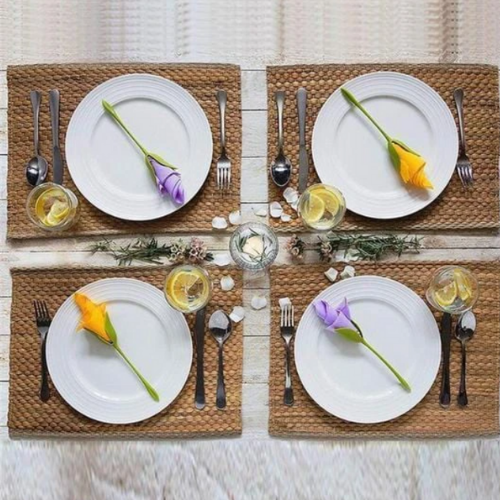 Perfect For Any Occasions!
It is perfect for all occasions such as holiday dinner, dinner party, picnic, BBQ get-together, small wedding, romantic dinner or simply brunch!
Made of polypropylene plastic which is moisture-resistant and highly durable!
Create beautiful folded flowers on your table setup with this remarkable Bloom Napkin Folder!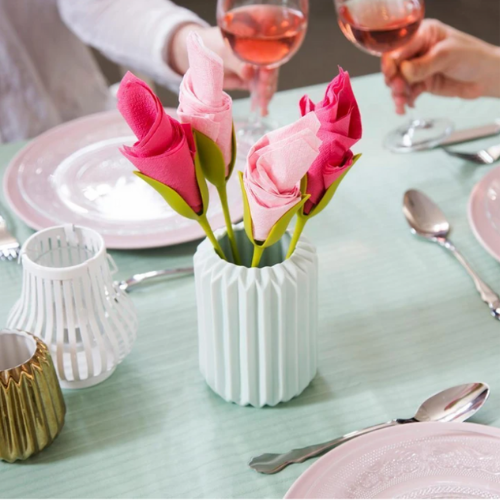 Product Specifications:
Size: 200 mm x 60 mm
Weight: 16g
Material: Polypropylene Plastic
Color: Green
Package Includes:
Bloom Napkin Folders x 1/4/8PCS