Update🔈:
AS of now, our Christmas Gnome Lights are currently in stock. Due to less stock & high demand, our official price for this product is low, once we sold 100 units, we will increase prices to $39.99.
It will sell out fast, Enjoy a discount now!!⚡
🎅Christmas is coming.🎄Think about gift!🎁
🧙‍♂Gnomes are known as symbols of good luck.🙏🏻 These Lovely Christmas Gnome Lights are the best way to show you Best Wish for someone you care about or bring you luck💖
🧙‍♂Gnome is also called Tomte, or Nisse. It is part of Scandinavian mythology. According to Scandinavian folklore, they usually hide from humans and use magic. They are reputed to safeguard the farmer and his family against any misfortune, especially during the night. ✨
🧙 Our Lovely Christmas Gnome Lights with a lit body, they will brighten your house this winter and warm your heart! 😍
✨Each gnome is handcrafted, carefully sewing with attention and love.❤️
SIZE & MATERIAL: 11.8 inches tall from bottom to the top of the hat, and 5.9 inches wide. The gnomes' bodies are made of natural faux fur and knit. Their noses are crafted from wool felt. The high caps include wires, and you can pose them in any way you like. The plastic bases are weighted so that they can stand by themselves.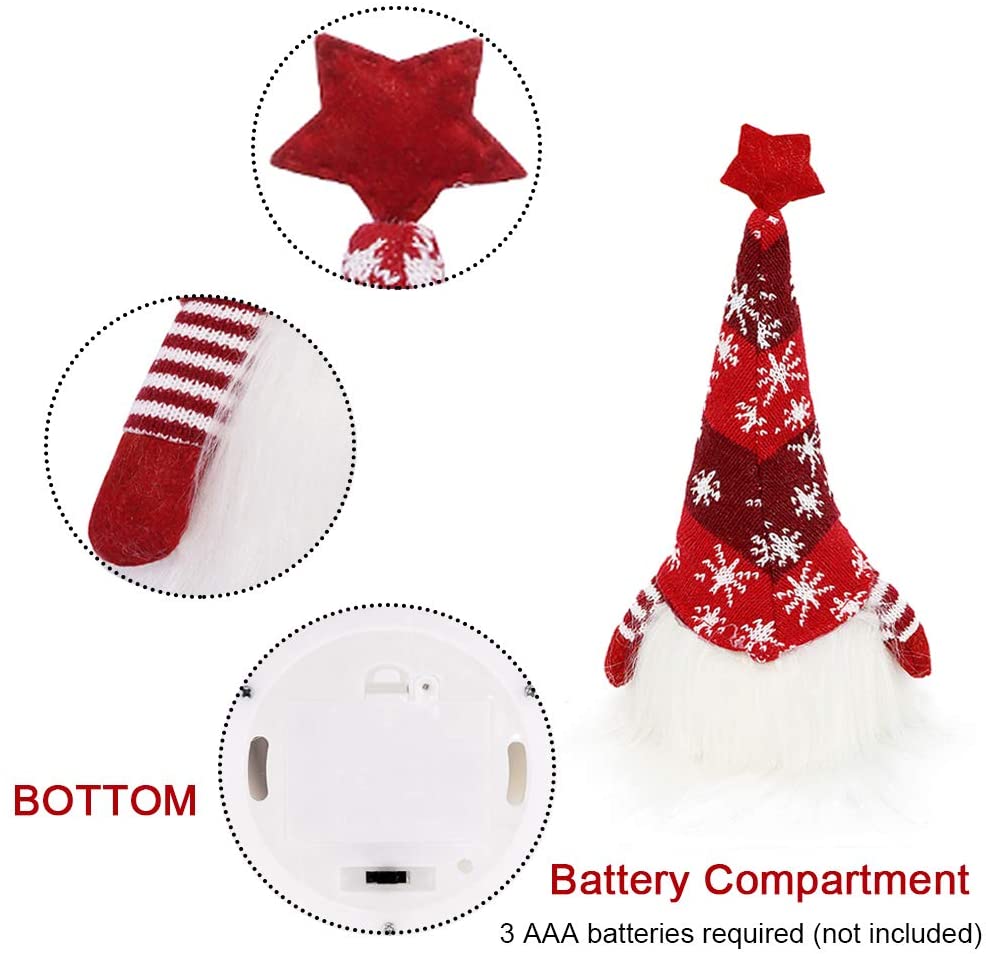 Package Included:
1PCS * Christmas Gnome Lights
Click on "ADD TO CART" to get yours now! 
Worldwide Shipping