Magnet-Automatic Beer Bottle Opener, each and every time with a fun, new way to open your favorite brew!
Features:
Automatic Bottle Opener – sticks with a magnet, twist cap off effortlessly. Opens bottles instantly and great beer bottle cap catcher with magnet
Amazing Speed – Cost you only 1 minute to pop off 200 beer bottles. Light up a happy party atmosphere
Perfect for Bottle Cap Collectors – Will not bend caps once off. Build your bottle cap collection and keep each addition in mint condition
APPLICATION – Bar, night club, party, restaurant, store or at home. Elegant, contemporary design: looks good on any bar or counter
TOP QUALITY MATERIALS: Sleek aluminum with professional stainless steel mechanism ensures you can Pop the Top, bottle after bottle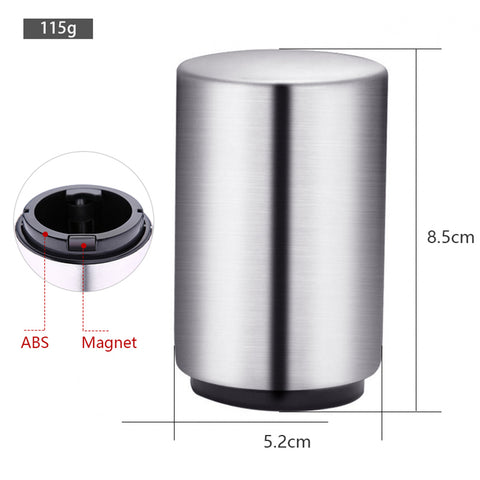 Package Includes:
1 × Magnet-Automatic Beer Bottle Opener
Remember to buy some for your friends. It's the unique gift idea!