Enjoy long car rides without the irritating neck and back discomforts 
If you spend a lot of time driving, you know how uncomfortable it can often become on the neck and lower back
On long or short rides, the RideCushion truly adds more comfort, corrects the posture of drivers and makes them all feel better on the road. This is the missing piece that all car seats should have!
No more aches and stress on the body from the constant pressure that sitting in the same position for a long time can create.
Promotes Better Neck & Back Health
The cushion helps in supporting the neck and back, which leads to amazing pain relief (especially when using the Lumbar Cushion along with the Neck Cushion).
It mimics the natural structure of the spine, assuring that the body is positioned in a safe, comfortable and, most importantly, healthy way throughout the drive. 
Enjoy More Comfortable Rides
When driving for a long period of time, it is important not to add further stress on the body. Make it a more enjoyable activity by creating the perfect environment for you and your spine with our high quality memory foam material.
Prevents & Improves Poor Driving Posture
Car drivers commonly develop bad body posture while sitting on their car seat for too long. It is crucial to keep your neck and back positioning in check at all times to prevent any chronic issues from occurring in the near future.
Easy To Install & Adjust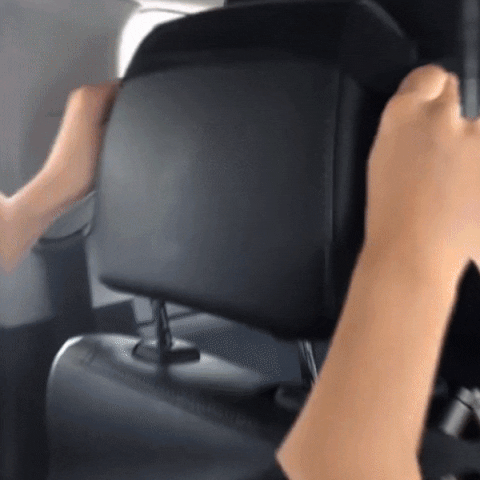 The installation of the RideCushion is very simple and quick to do. After that, it can be kept on your driver's seat forever, so that you can always be ready to go with absolute comfort!
Specifications
Outer Material: Sponge & PU Leather
Filling Material: Memory Foam